Our greatest strength is being able to offer our clients a wide range of specialization. As a matter of fact, our staff includes artists that do every type of tattoo, from Japanese to tribal, from traditional to neo-traditional, from geometric/dotwork to realism. In order to best meet the individual needs of each person, we often schedule consultations with several tattoo artists to discuss the piece's subject and composition. That way, when the day of the appointment comes, the client has already met with the artist and has a very clear idea of the design that awaits them at the shop.

The tattoo artist's final design is ready for viewing only on the day of the appointment, but any changes or modifications can be made until the client is completely satisfied.

Why DON'T we do tattoos on the hands, face, and neck?
It's not exactly true that we don't do tattoos on those parts of the body, but we reserve the right to decide whether to do them by request on a case by case basis. Ethically, we believe that tattoos on such visible body parts should be considered carefully and pursued only after someone has already progressed far in their journey through the world of tattoos.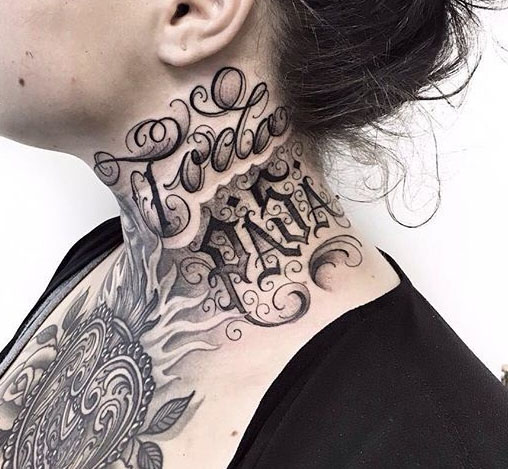 Questo non è solo il nostro lavoro ma anche la nostra passione e non c'è gioia più grande di poterla condividere con chi lo apprezza.
What to do on the day of the tattoo!
PUNCTUALITY
Please arrive in time for your appointment.
BE RESTED
On the day of your appointment it is recommended to be rested and after a proper meal.
FRIENDS
It is not recommended to bring a group of friends with you when you come to get tattooed, remember that only you can have access to the work area.
CHILDREN
If you have children it is better not to take them with you the day of your appointment, a tattoo studio is not the right place for children.
DOCUMENTS
Bring a document with you, we can't perform tattoos on minors (if you are a minor you must bring a parent with you).
HEALTH
We do not tolerate customers under the influence of drugs, alcohol or substances that can compromise mental or physical health.
CANCELLATIONS
It is necessary to notify us of any cancellations or movements of the appointment with at least two (2) working days' notice, in this case your deposit will be returned.